Anywhere outside Europe, Alfa Remeo is considered an exotic brand. The small volume Italian automotive manufacturer is easily recognizable due to its unique design but nothing stands out more than the 2020 Alfa Romeo 4C Spider.
Engine and Drivetrain
The 2020 model year 4C Spider brings more of the same as the previous model year. Despite using a small 1.7-liter engine, it delivers 237 HP. For car enthusiasts, it may not sound like much but for a 2,500-pound car, it is very snappy.
Engine options are limited to just the small 1.7-liter petrol but there is an option to go for either a manual or a dual-clutch automatic.
Exterior
The 2020 Alfa Romeo 4C Spider is different when compared to other roadsters. Having a shorter front end and a longer arching rear gives it improved stability around corners. The headlights have a rounded shape, integrated into the sides of the fenders while the bumper has a curved design which improves both its looks and aerodynamics.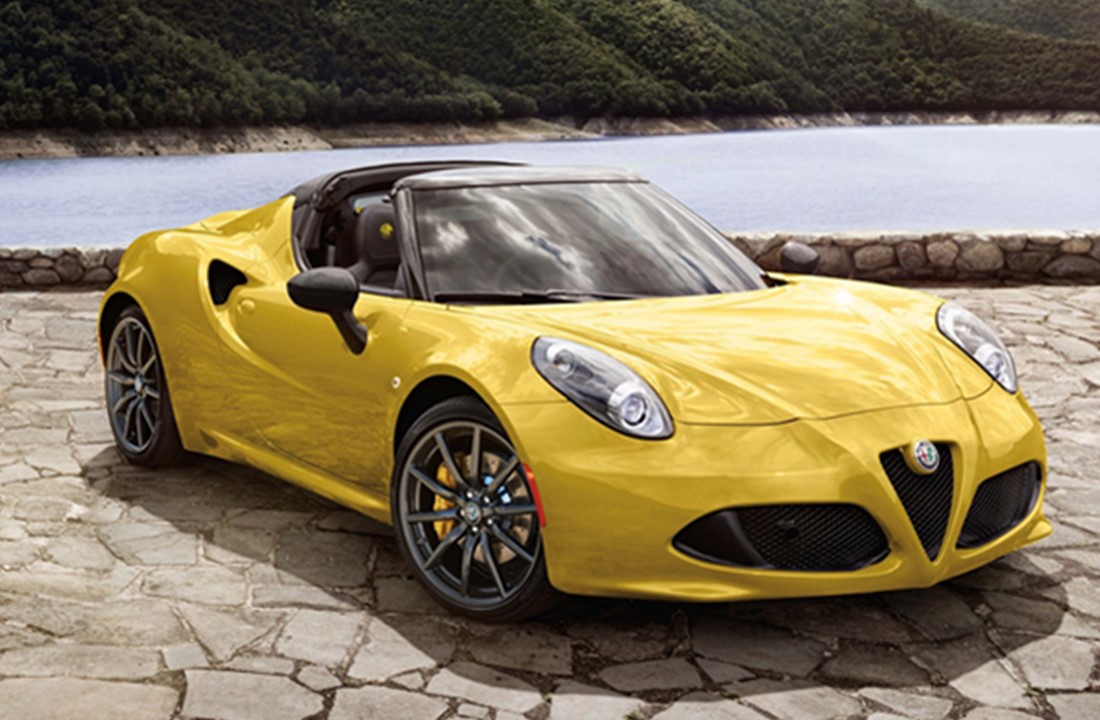 Looking at the rear, the 4C Spider gives the impression of a much bigger car than it is. This effect is caused by the placement of the tail lights which are close to the upper edge of the rear bumper.
Tech and Interior
The interior of the 2020 Alfa Romeo 4C Spider is focused on the driver. All the physical controls for the AC, hazard lights, seat heating, etc. are placed on the central console and are oriented towards the driver. The steering wheels I covered in premium leather and was designed to be smaller than in regular cars.
In terms of tech, the 4C Spider comes with auto emergency braking and parking sensors. As it lacks a large infotainment screen, the car does not feature 360 camera view as an option. The instrument cluster on the other hand has been upgraded. The 2020 Alfa Romeo 4C Spider now comes with a completely digital instrument cluster that is made of a single large LCD screen.