The 2021 Audi A4 is a departure from the German manufacturer's traditional design language. With changed esthetics and new tech, the A4 feels like a more appealing luxury compact sedan.
Exterior
Looking at the exterior, the new A4 has been subjected to several design changes. The hood line has been lowered, making the windshield appear larger and at a steeper angle. With narrower headlights and daytime running lights shaped like small parallel lines, the A4 gains a sportier look. It also has more creases across the hood and the sides which further adds to the aggressive design of the car.
The taillights and rear bumper have also been changed. Rear lights are now more aggressive with sharper lines and a silver light going through the top side.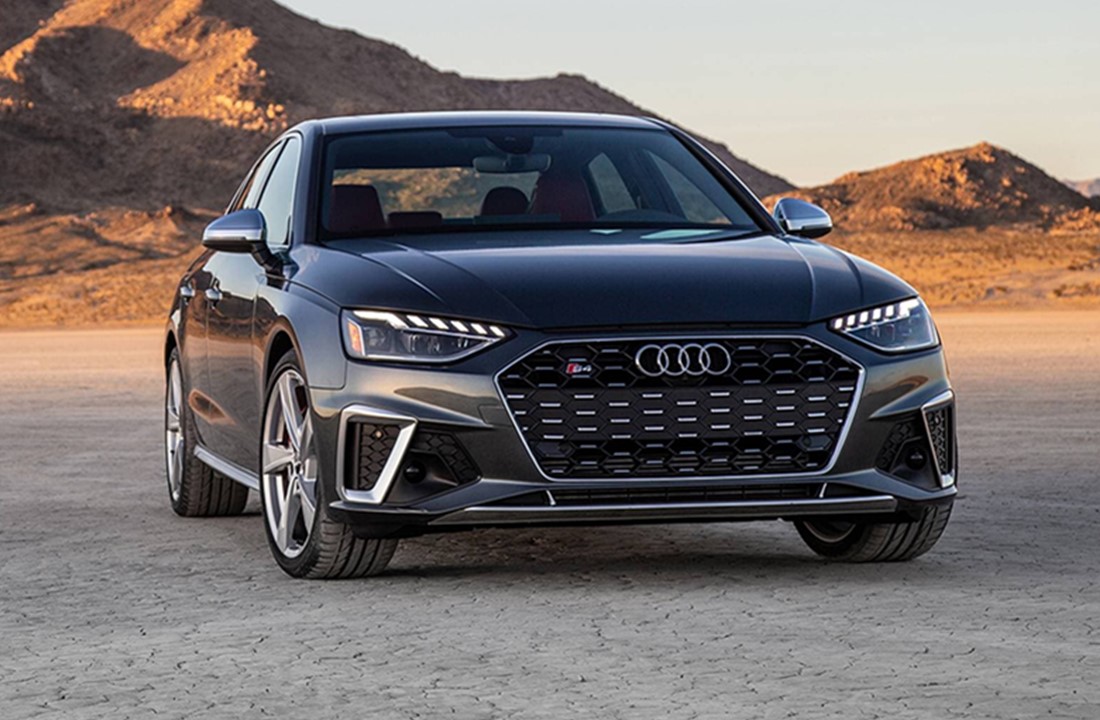 Interior and Tech
As far as the interior goes, the changes are more subtle. The infotainment system has been moved forwards a bit and it is no longer placed on top of the dashboard. It is placed closer to the driver but it is not integrated into the center console. Physical buttons can be found for the climate controls while the driver area looks rather unchanged from the previous model year. The steering wheel has a smaller rounder center which gives better visibility to the instrument cluster.
The materials used in the 2021 Audi A4 are the typical ones everyone is expecting from the German automaker. There are soft-touch materials and an overall premium build quality.
Engines and Drivetrain
For the 2021 Audi A4, the engine options have been diversified a bit. There are a hybrid version and two combustion engines. The 2-liter inline 4 is available with either 201 or 261 hp while the more powerful 3.0-liter V6 delivers 349 hp. In all engine versions, the Audi A4 comes with an all-wheel-drive system as standard. Also, it will only be available with a 7-speed dual-clutch automatic transmission.