Ford Fusion is continuing the legacy with the 2020 model year. The new model comes with a few upgrades that make the 2020 Ford Fusion a better car, addressing some of the old problems that Ford has been struggling with.
Exterior
From the outside, the Fusion is a large sedan with a large front grille and narrow headlights that extend to the sides. The daytime running lights are now shaped like an arrow, contouring the headlights. The hood and the sides of the Fusion now have more creases than ever, accentuating its massive length and giving it a more aggressive look. This also makes small dents much more difficult to fix.
The rear of the Fusion has not changed much. The bumper has the same shape but the taillights have received an upgrade in size and now extend to the sides.
Interior and Tech
The interior of the 2020 Ford Fusion will still feel familiar. Ford has not changed the design of the steering wheel and it is the same as in the 2019 model. The large infotainment screen stands on the upper side of the central console with the air vents on top. What is new is the improvement of the infotainment system that is now faster and more responsive and the instrument cluster. The digital instrument cluster is now capable of displaying more information and allows for better customization of dials.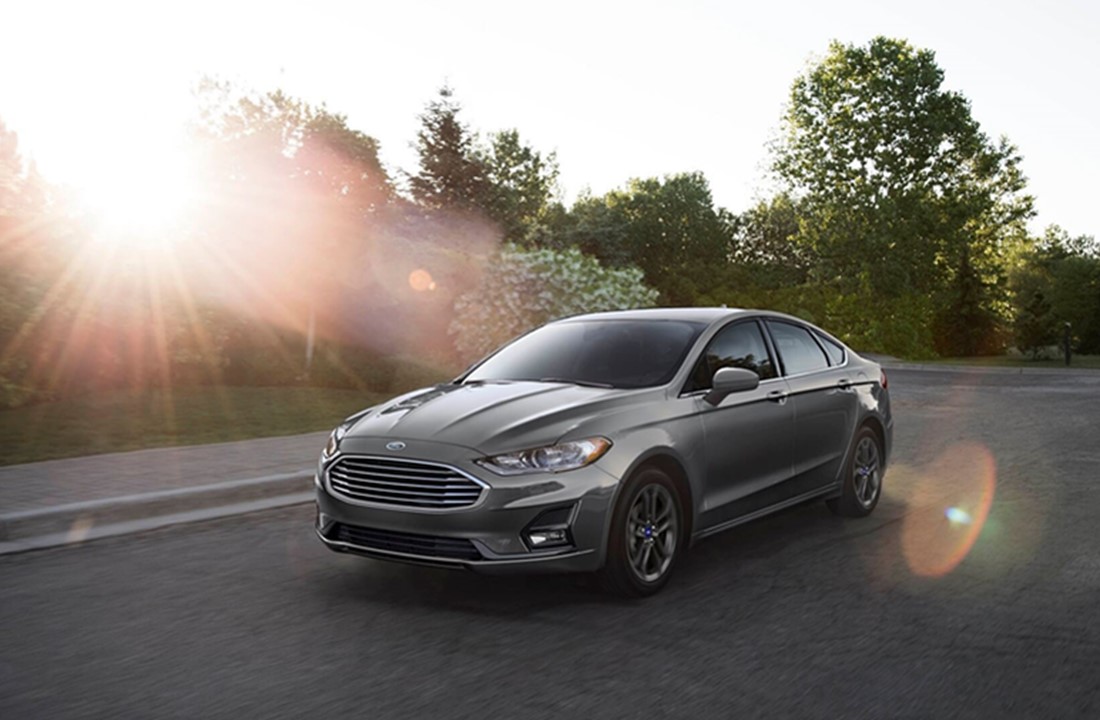 For offers new optional features such as a wireless smartphone charging pad, extra charging USB ports, and 360 cameras. Being such a long saloon, the rear camera will prove to be useful especially when parking. Also, the 2020 Ford Fusion is capable of self-parking or assisted parking depending on your transmission choice.
Engine and Transmission
For the 2020 Ford Fusion, the V6 Sport trim will no longer be available. Ford is now betting hard on their smaller engines such as the 1.5-Liter, the hybrid version, and their 2.0 and 2.5-liter inline-4 gas engines. The 2.0-liter engine will also unlock the option to get an all-wheel-drive transmission. Regardless of your trim and engine choice, the 2020 Ford Fusion will only be available with a six-speed automatic transmission.