The 2021 RAM 1500 has been one of the most appreciated trucks by most car journalists and for good reason. Using a new suspension system, the ride quality is unmatched by rival pick up tricks while the cabin has been upgraded to feel less rugged and more modern. Combined with a good selection of engines and good fuel economy, the RAM 1500 is difficult to beat.
Exterior
From the outside, the 2021 RAM 1500 does not stand out. It has the same truck bed capacity as the previous model year and an aggressive front look. The bumper is split into two sections with the upper part holding the large headlights and the main grill while the lower part has the fog lights and another narrower grill.
The hood of the car has an elevation that goes through the center which gives it an aggressive muscle car aspect. From the rear, the RAM 1500 remains bland and pretty much the same as any other truck.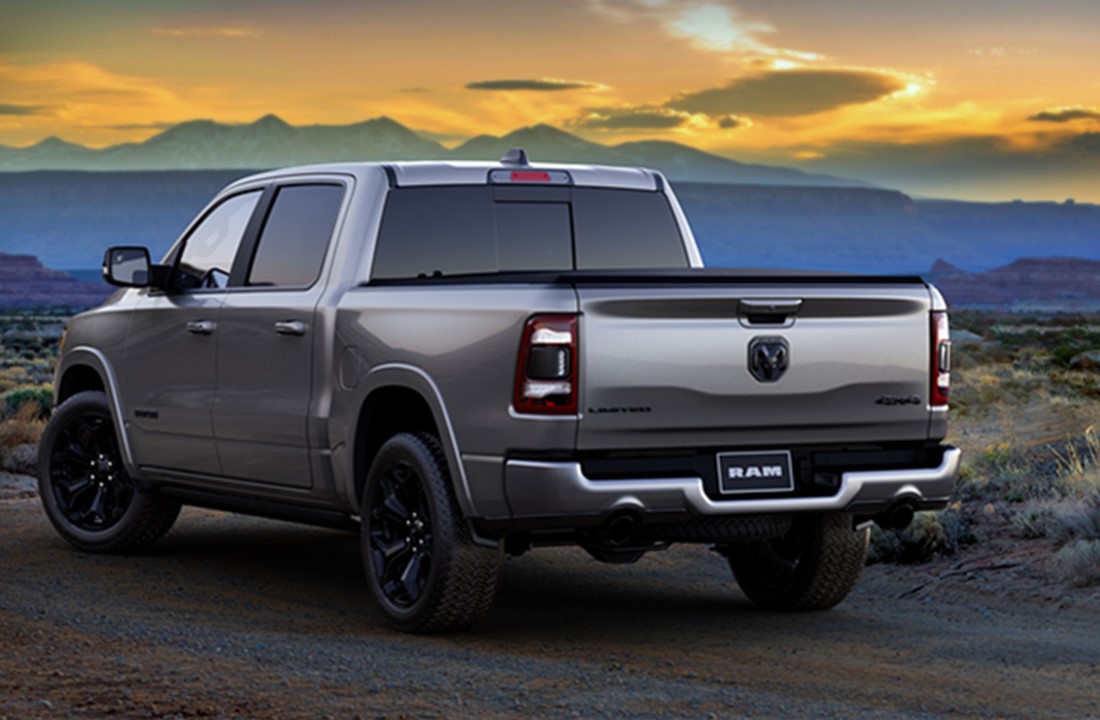 Interior and Tech
The interior feels more luxurious and well-made than ever. A new infotainment system has been used for the 2021 RAM 1500. It is not a 12-inch touchscreen, supporting Android Auto and Apple CarPlay as standard. Physical buttons are still present on the sides of the screen and beneath it but some of them are shortcuts to menus on the infotainment system, making some settings and features a bit annoying to turn on or off.
The materials used make it feel well built. Having soft-touch materials and stitched leather makes the 2021 RAM 1500 a much nicer truck to drive.
Engine and Transmission
The 2021 RAM 1500 is available in 4 different engine configurations. There is a 5.7-liter V8 with 395 HP, a 3.0-liter diesel with 260 hp, and the TRX version that has a 6.2-liter V8 with 702 hp. All engine options have rear-wheel drive as standard but can have 4WD as an option. In all configurations, the RAM 1500 is available with only an automatic transmission. Anywhere outside Europe, Alfa Remeo is considered an exotic brand. The small volume Italian automotive manufacturer is easily recognizable due to its unique design but nothing stands out more than the 2020 Alfa Romeo 4C Spider.